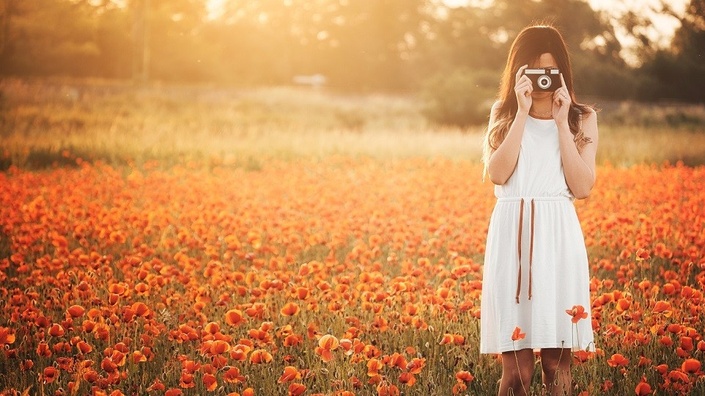 'Photography for Profit' 2-Course Bundle - Includes 'Whimsical Photographer, Worldwide Success'
The 2-course bundle helping you to make money from pursuing your passion of photography, plus make the transition to an internationally published photographer!
Enroll in Course

Are you ready to take your work to the world stage
(a.k.a become internationally published)?
And would you like to earn extra money from your photography while you're at it?
If the answer is 'yes', then keep on reading my friend, because this page is about to change your life (seriously).
'Whimsical Photographer, Worldwide Success' is an in-depth program which teaches you the fail-proof system for working with online publications in your photography niche, successfully pitching your work to them, and building up your international exposure.
The big difference though? It's actually taught by an Editor-in-Chief of a whimsical photography magazine with over 5 years' experience in the online media industry.
It cuts through the fluff and helps you achieve 'internationally published photographer' status in just weeks – not months or years (because who's got time for that?).
The bonus course, 'Photography for Profit', guides you through 23 easy-to-implement 'side hustles' to get you making additional money from your photography ASAP.
No one should be a 'struggling creative'
You deserve to be earning a living from doing what you love.

Are you an emerging photographer wanting to gain more exposure for your work?
Do you dream of having your work published in your favourite prestigious online magazines?
Are you tired of struggling to earn money from doing what you love?
Do you look up to photographers such as Emily Soto, Tim Walker, or Brooke Shaden but feel as though you'll never be able to reach their level of success?
Are you building your portfolio and dreaming of the day that publications, brands, and clients approach YOU for your photography services?
And lastly, do you feel as though you put so much time and effort into building your photography business each day, only to see little profit and reward?

You're certainly in the right place and all of this can change.
It's literally just an online course away.
---
Imagine waking up to emails from popular online magazines telling you that your photo shoot submission was successful.
Your work is being published around the world to international audiences and as a result, your social media following is growing enormously each week.
Now picture this: being able to earn money from pursuing fun photography 'side hustles' which allow you to start earning a living from concentrating on doing what you love.
No more part-time or casual jobs just to help you pay the bills – photography is your full-time job now.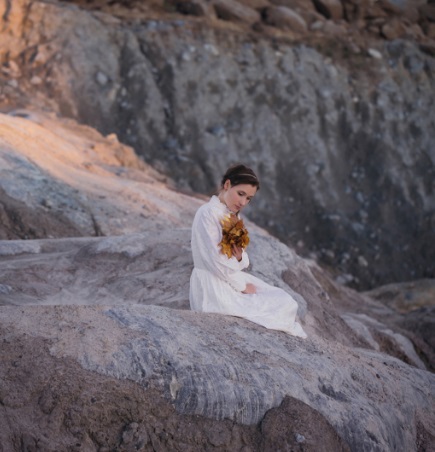 "I have had so much help from both courses, I was almost quitting at the point I noticed these courses by Whim Magazine. Because I just needed something that kicks my butt a little and gives some new perspective and inspiration, and those courses just did just that. New motivation to keep trying and doing the thing I love the most! And Melanie`s report about my online presence, which was also included part of the course, was really helpful! I have really tried to post more often for my Instagram page after Melanie`s report <3"

I'm not lying when I say that this course bundle can help you achieve all of that and more.
It's been designed with photographers exactly like you in mind.

Your Instructor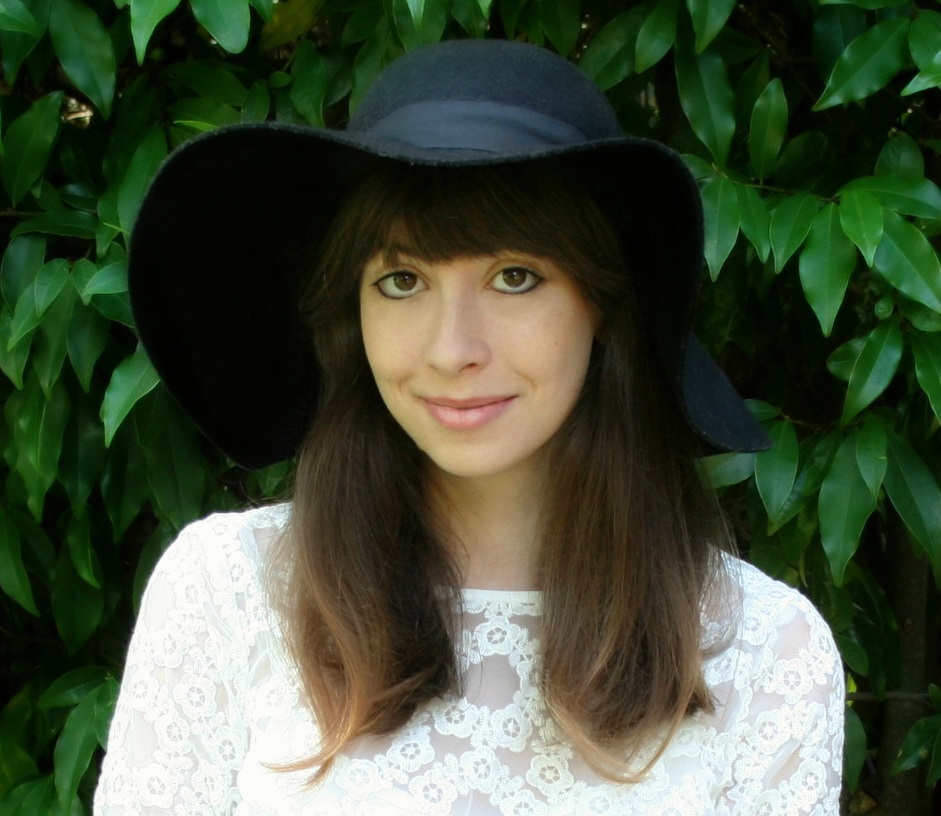 My name is Melanie and I am the Editor-in-Chief and Founder of Whim Magazine, an online publication celebrating whimsical and dreamy photography, fashion, and art.
Since 2013, I've worked with over 1,000 creative professionals through Whim. I've also been a Freelance Writer for over 5 years, contributing to platforms such as BeFunky's photo editing software blog, Photo Contest Insider, Arts Melange, and Cool Crafts.

Over the past few years of running my own online magazine (and sorting through numerous photography submissions each day), I've come to realise the ways that photographers can dramatically increase their chances of becoming published. Now I want to share that invaluable information with you, along with the fool-proof strategies which will help you to evolve from an emerging photographer to an internationally published one. Hooray!
---
Featured in:


Lifetime access and free updates to two premium online courses – 'Photography for Profit' and 'Whimsical Photographer, Worldwide Success'.
I'll be re-vamping and adding additional, helpful content to the courses on a regular basis, and you'll be able to access all of these updates without having to re-enrol – once you enroll, you have lifetime access to the course. (how good does that sound?)
Plus, the following FREE BONUSES for new students in 2017:
Up to $70 worth of free and fun ebooks + planners to print out and keep

A personal 'online presence report' from course instructor / Whim Magazine Editor Melanie (valued up to $100 elsewhere) – find out what you're doing well in terms of your portfolio and social media, as well as what areas you could improve in (and exactly HOW you can do this).
One-on-one email support available 24/7. Don't wait around in Facebook groups craving a response – have the ability to personally contact course instructor Melanie whenever you want, with a reply guaranteed.

Photography for Profit contains:

- 5 modules containing 27 lessons filled with unique and easy-to-implement photography side hustles (designed for every photographer, from beginners to the more advanced) to get you earning an income from doing what you love.
- 3 bonus lessons to help you even further in your Photography for Profit journey – they include an in-depth guide to starting an online course, a discussion of the benefits of selling digital products opposed to physical products, plus your ultimate guide to marketing for photographers!
- An additional Case Studies module containing in-depth interviews with photographers who are successfully earning extra income pursuing the side hustles we discuss in the course. They'll provide you with even more tips and tricks, along with their first-hand knowledge!
- A Bonus Material Workbook containing fun worksheets, guides, and other printable material to further assist your course journey.
Whimsical Photographer, Worldwide Success contains:
- 6 modules containing over 19 lessons that take you through the steps and fool-proof strategies which will allow you to become an internationally published photographer in a matter of weeks.

- Additional Case Studies containing interviews with internationally published photographers in this niche who have very high 'submission success' rates. Find out what they do and exactly how they do it!

- A Bonus Material Workbook filled with printable worksheets, guides, checklists, email scripts, and more to help you achieve your dream of becoming an internationally published photographer ASAP.

- A regularly-updated database of online publications within the whimsical / ethereal / fine art / fashion photography niches.

- A frequently-updated Resources Library containing further reading and bonus advice

- Up to $65 worth of fun, beautifully-designed eBooks and planners for you to print out and keep.

Once you enroll, you receive your own unique login details to access the courses on Teachable (where we host our private online school).
You also have lifetime access to both of these courses, meaning that you can complete them in your own time and without a deadline – it's a super flexible way of learning!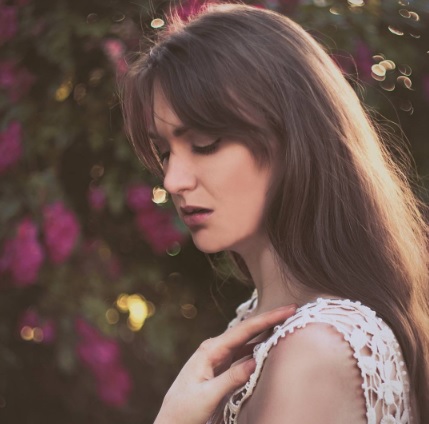 Direct, demystifying, with heaps of advice. Melanie's presentation, passion and knowledge make it easy and fun to learn."


You could keep putting crazy amounts of time and energy into your photography business only to see little results in terms of getting published and earning an income from your work
OR…
You could learn the fool-proof strategies as well as how to implement them, and get the incredible results you want in just a matter of weeks.
Think about where you want to be in three months from now.


Do you have a tried and tested plan to help you get there?


Or will you let these two ground-breaking online courses guide you through the step-by-step process, whilst providing you with the support and like-minded community that you need to help you achieve your goals?


What will you choose?

This course IS for you if:
You are an emerging photographer who loves capturing whimsical, dreamy, fairytale-inspired, feminine, surreal, or fine art inspired imagery.
You haven't really had your photography published in an online magazine or on a photography related platform before, but would love to start seeing your work gaining the exposure and kind words it deserves.
You're desperately trying to 'get your name out there' in the photography world but are struggling to reach a wider audience with your work.
Photography is your life – you live and breathe it – but you just can't seem to earn an income from it.
Or, you earn some money from your photography pursuits, but you would really love to take that amount to a whole new level through pursuing additional photography-related revenue streams.
This course IS NOT for you if:
You don't pursue photography of this whimsical, dreamy, or fine art inspired nature. Whimsical Photographer, Worldwide Success focuses heavily on this niche and aesthetic.
You already consider yourself to be an internationally published photographer (i.e. you've had your photography published numerous times in publications from around the world).
You are already earning a full-time income from your photography and are not looking for additional photography-related income streams / 'side hustles'.
Frequently Asked Questions
When do the courses start and finish?
These courses never end! They are completely self-paced online courses - you decide when you start and when you finish.
How long do I have access to the courses?
How does lifetime access sound? After enrolling, you have unlimited access to these courses for as long as you like - across any and all devices you own.
What if I am unhappy with the course bundle?
We would never want you to be unhappy! If you are unsatisfied with your purchase, contact us in the first 30 days and we will give you a full refund.
How much does it cost to enrol in these courses?
You can currently enrol in both of these premium courses for just $247 US Dollars (don't worry, Teachable can convert your currency into this amount at the click of a button). After the countdown timers for this special offer ends, however, the price will increase to $297. You'll have to get in quick!

If you want to transition from an emerging photographer to an internationally published photographer AND start earning more money from your photography pursuits, then these are the courses you need to make it happen, fast.


Enrol now and enjoy a brighter, more successful 2017!